So I found an awesome music video the other day and I wanted to listen to it repeatedly on my phone. However, I also noticed that there's no loop or replay option found on the Youtube app. I scratched my head thinking maybe I just don't know where it is, or maybe it's hidden somewhere.
I checked both my Android and iPhone and confirmed that Google decided to leave this option out of Youtube. Whether it is intentional or not, I was determined to replay the video everytime it was over. So why did Google leave this important feature out? This is what I'm trying to solve in the post that follows.
Now I know that a lot of people might be interested in this because there's a lot of content on Youtube that people want to replay again and again. I've had that dilemma and I know you've had that need too.
Maybe you're trying learning something and would like the video to play again several times to cement it to memory. Maybe you're like me and just found a great video that you don't mind listening to over and over again.
Whatever your reason, I've found this super easy alternative method that will hopefully satisfy your needs. It takes a little bit of work beyond just pressing a single button but it seems like a hack that Youtube has since forgotten to patch up.
Actually, it's not really a hack. You don't have to modify or do anything special with the app. We are just going to use some of the features that are available on the YouTube app to do this.
How to loop Youtube videos on your smartphone
From the mobile Youtube app, find and play the video.
Right under the title of the video, tap on Save.
A popup from the bottom will show up, tap on Change.
Then tap on +New Playlist.
Title it "Loop" or anything you want.
Tap on Create.
Leave your video by swiping down from the current video to show your bottom tabs.
Tap on the Library tab.
Under Playlists, tap on the Playlist you've just created (Your video should be in there).
Tap on the big red play button that looks like a circle with a triangle inside it.
Under the name you made for your Playlist, tap on the loop icon that has 1 arrow pointing right, and another arrow under it pointing left.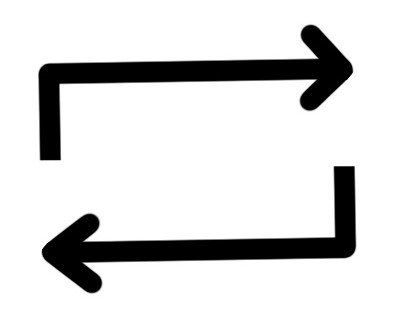 Will this work on both Android and iPhone?
Well done! I've got a few things I found out and I'd like to share with you. Below are a few extra tips to help you on your way to becoming a looper pro.
Will this video looping hack work on both Android and iPhone? I've tested this method on both and I can confidently say yes. The process is nearly identical and you shouldn't have a problem as long as you follow these exact instructions. Simply place whatever video you want to hear over and over again into a playlist. Within that playlist, you'll have the option to loop the list of videos.
Who owns YouTube?
Google is the proud owner of YouTube. Do you have spent a lot of its time trying to make YouTube run well on both IOS and Android. If you own both platforms you'll probably notice that the YouTube app is almost identical in both operating systems.
The history behind how Google acquired YouTube was that on October 2006. They announced that they purchased YouTube for about $1.65 billion. Funny enough, this was Google's second largest acquisition at the time.
YouTube was originally found by three people, Chad Hurley, Steve Chen, and Jaywed Karim.
How do I add more videos to the loop list?
Repeat steps 1-3 (this time with another video)
You will see a checkbox list popup after taping on Change
Select the looping Playlist
Oftentimes, when you tap on add, the Youtube app will automatically add this video to the previous Playlist you've created or used. If that's the case, you don't need to do anything further. It's been added and you should see a notification at the bottom telling you where it's been added.
Why does YouTube not have a loop button?
There can be countless reasons why YouTube does not have a loop button or a replay button.  You see, YouTube generates their revenue from advertisement through  the videos that you and I put and publish on YouTube.
The whole idea is basically any company who wants to advertise their products or their company to as many people as they can buy creating ads. Google offers these companies the opportunity to place Those ads in between or around the videos that content creators such as you and I create and publish on YouTube. YouTube takes a percentage of the profits and they give you the rest.
So the idea is that if you hit a million views for one video means that you will make a significant amount of money. Google will of course take their share, but you will still be left with a large sum.
So what does this have to do with looping and replaying a video over and over? Now this is just pure speculation, but I believe that companies who are paying to get their ads in between these videos do not want to pay any premiums if one particular person decides to replay in add embedded video several times.
I believe this kind of makes sense because as a company I wouldn't want an advertising company like Google, to show my ads to just a single person all day and all night.
The above technique in watching the video over and over again, might not charge the company who is displaying the ads. again this is all speculation and I don't have anything to back this up. We sent a question to Google but have since not gotten any response.
There are several other ways to get videos on YouTube to loop
Are there alternative ways of getting YouTube to loop and replay videos? Well… yes there is. But it perhaps might not be too convenient. And while they do work and are entirely viable methods of replaying your favorite Youtube videos, I refrain from recommending them for a few reasons.
You can loop YouTube videos if you switch to desktop mode on your mobile device
One method I've heard of is to play Youtube through your mobile device using the browser. You'd have to switch to desktop view and long-press (the equivalent of right-clicking on a mouse) the video which will reveal the loop icon option.
This method is fine, but I find it awkward to watch Youtube videos on a mobile browser, on your phone. The UI is just awkward as it is created for bigger screens. All the buttons are tiny. You can't scroll through any of the comments without leaving the video behind. I much more prefer the dedicated Youtube app because it's just optimized in every possible way you can think of for smaller screens and mobile devices.
You can loop Youtube videos by downloading a media player app and opening the URL through the app
Another method is to use a third-party app that's basically a video player. You'd have to do something like share a link of the Youtube video to that media player and since that player has onboard loop functions, you would be able to turn that on as it links to that video you shared.
Again, it's rather inconvenient, and having to download another app is just not something I'd be interested in.