There's been a lot of questions lately about privacy and whether you should start using network-attached storage (NAS) systems for your home or business.
Synology built into their NAS a rather clever method to avoid the confusion of messing with a multitude of configurations to share and secure your data.
Synology calls it QuickConnect. But is QuickConnect Secure?
QuickConnect is designed to establish a quick and easy way for everyday users without the technical know-how to securely manage and share their sensitive data. However, QuickConnect also takes several steps to prevent your data from being leaked or intercepted. It provides secured credentials, end-to-end encryption, trusted certificate sessions, and high-security data centers.
What is Synology QuickConnect?
Synology's QuickConnect is a built-in feature that avoids all the manual configurations and settings of traditional network settings. It helps you connect to it simply by a web address. This allows you to easily connect to your DiskStation from anywhere you are.
QuickConnect also helps you share files on your Synology NAS with anyone without the need for port forwarding.
Is QuickConnect security good enough?
Synology has taken numerous precautions to make sure your private data is protected at all times. They do this by focusing on locking down server data, data transmissions, web portals, and even the data centers while at the same time creating simple to use secure channels for the user.
Your digital privacy and the information that Synology receives are only used by Synology to provide QuickConnect services.
In addition to SSL-enabled features, the data that is transmitted over the relay is secured by end-to-end encryption.
End-to-end encryption is also equally available with QuickConnect Web Portal. If your device cannot make a connection with QuickConnect Web Portal, then it will fall back to making an attempt with the Portal Server.
The Portal Server uses trusted certificates for connecting and verifying the identity of the device. This also conveniently helps prevent man-in-the-middle (MITM) attacks. This is when a perpetrator positions himself in the middle of a conversation between the device and the application. Think of it as a secured way to prevent eavesdropping on your data.
When transmitting data through QuickConnect, Synology makes no use of the collected data that is ran through the NAS servers.
As for the facility itself that houses the Synology QuickConnect servers, there are a total of eight sites around the world. All sites are staffed with guards and surveillance 24 hours out of all seven days. There are even protocols and protection against power supply, disaster, and network issues.
What does QuickConnect do?
QuickConnect allows you to connect to your Synology NAS device from anywhere over the internet without having to set up long and complicated configurations and settings.
By providing a proper ID name, you'll be able to connect to your Synology DiskStation Manager (DSM) operating system.
The DSM is a Linux operating system built specifically for making it easy to manage, visualize, and share personal files between you and whoever you choose to share them with.
QuickConnect is built to make connecting to Synology NAS servers easy and quick.
Why do you need QuickConnect?
Synology's QuickConnect purely exists for your convenience. You can instead try alternatives like port forwarding.
Port forwarding allows you to use a single IP address to communicate with outside connections on the internet. It basically initiates a connection to a machine that's behind your firewall or NAT router.
You see, a general NAS system is built to help small and medium-sized businesses with their personal digital storage needs. Larger companies will often have IT resources at their disposal. However, as a small or medium-sized company, you might not have this option.
Configuring your static IP address, setting up port forwarding, and messing with complicated network settings can be difficult and time-consuming.
This is where QuickConnect comes in. It helps with enabling and securing remote access to important files with ease.
What is Synology QuickConnect ID?
Your QuickConnect ID is a username created by yourself. It exists in order to help access your Synology NAS at any time.
How secure is Synology's QuickConnect?
Transferring data over the internet via QuickConnect is secured by end-to-end encryption as long as SSL is enabled.
With QuickConnect, you can be certain that the data that transmits stays solely between the Synology device and who you choose to share your files with.
How does QuickConnect work?
There are basically 3 things that QuickConnect actually does.
Mobile and PC client utility access
Quickconnect provides users with features like the Synology Drive and other mobile applications that allow you to access your NAS.
It does all of this by simply using QuickConnect ID instead of you having to manually go in and mess with the IP address and the DDNS.
This allows you quick and easy access from your device to your NAS either by LAN/WAN, hole punching, or Synology Relay Servers.
QuickConnect web portal
This is a feature that allows you to easily get access to your NAS system. It's recommended that you configure port forwarding on top of QuickConnect so the connection between you and your NAS is even faster.
If a connection request fails, it goes further into something Synology calls QuickConnect Relay Service. Think of it as a backup connection. However, keep in mind that the Relay Service is a bit slower and it's going to take a few extra seconds to connect.
How does QuickConnect connect?
Using your QuickConnect ID, it can identify and assess the LAN/WAN connection (a hardwire connection) in association with the QuickConnect Server.
If that doesn't work or no LAN/WAN connection is possible, then it tries to establish a two-way connection between the private internet host using something called a network address translator (NAT) which translates the IP address of your NAS in a local network into a single IP address.
If NAT ends up failing to connect, Synology will use something called a Relay Service for situations where your NAS is still not connecting. This is where the connection travels up to Synology's Relay Servers before it arrives at its destination.
DSM file sharing
This is probably one of the more popular things about Synology's QuickConnect feature. And I think it's pretty foundational to its list of services.
So file sharing is a basic function in every person and especially the business setting. File sharing takes the form of a URL link and may differ depending on whether you have QuickConnect, DDNS, or IP address access enabled.
All these features work best when QuickConnect is activated and undisrupted by anything else.
How to enable QuickConnect
If you're wanting to enable Synology's QuickConnect, there are a few easy steps.
Go to Control Panel > QuickConnect > General.
Enable QuickConnect.
Enter your Synology account information or create a new account.
Choose your QuickConnect ID.
Hit Apply.
How to disable QuickConnect
If you're planning on not using Synology's QuickConnect, then you may simply follow these steps.
Go to Control Panel > QuickConnect > General.
This time Disable QuickConnect.
Scroll down and hit Apply.
What are some Synology security issues?
To tell you the truth, there will always be some news to talk about when it comes to security issues on these types of products.
For example, hackers will always try to find loopholes or try to break into admin credentials using brute force. This is where the attacker attempts thousands of password combinations until they successfully get into your device.
Can a Synology NAS get hacked? Absolutely. However large companies like these will oftentimes pay a lot of money to keep their products safe. In fact, they will even pay other people to hack into their devices so that they could learn about any flaws that may exist.
Synology QuickConnect vs VPN: Which is better?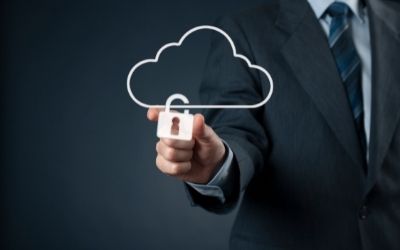 Synology's QuickConnect feature is actually considered secure enough for most scenarios.
However, some people would argue that QuickConnect is not as secure as many would think. It is a good alternative, but you really are providing your credentials and access to your data to Synology's servers.
Fortunately though, if you don't want to use QuickConnect, there are often times an alternative that uses a VPN. With a VPN, nobody should have access to your data or your credentials besides yourself.
Traditionally, VPNs are always going to be more secure. QuickConnect is also very much secure but just to a lesser degree.
What I recommend is going with QuickConnect. It's just easier to do so, and my bet is that most people who buy Synology NAS might not want to trouble themselves with the complications and possibly the inconveniences of doing something wrong and getting locked out of your NAS.
The bottom line
My ultimate take on Synology QuickConnect is that it is very much acceptable for most cases.
Other interesting articles: