Losing your phone can be scary, but what's even scarier is knowing that someone out there may have access to all your personal data.
WhatsApp is one of the world's most popular messaging apps today. It is estimated that there are over 1.5 billion monthly active users.
It's not always roses, because this can make WhatsApp a target for hackers. WhatsApp probably claims that it is fully encrypted from end to end, but does this make it unhackable? What would happen in a situation where you were to lose your phone?
The question we are going to answer today is, can hackers gain access to WhatsApp on a locked Android phone?
Modern-day Android phones are much more secure than they were in the past, but it's still possible. Hacking into an Android phone would require a person knowing the password, matching the owner's fingerprint, and even knowing the primary email address that the phone is synced to. Getting into WhatsApp would be very likely at this point if they knew a few of these things. However, there are preventative measures you can take immediately after losing your Android phone. These methods would result in making it extremely difficult for hackers to gain access to your phone including WhatsApp.
Let's go into the details of exactly how a hacker would be able to gain access into your WhatsApp account from your phone.
How someone can gain access to your WhatsApp account
There are a variety of ways that hackers can access your WhatsApp data.
One of the ways that a hacker can go about this is to go straight to the WhatsApp website view of your messages. It is known as WhatsApp web. WhatsApp web is an online platform for using your WhatsApp account on your computer. You can use this to chat with people on WhatsApp on your computer, rather than on your phone.
The hacker would simply need to unlock your phone somehow, and then use the WhatsApp web QR code to gain access to your website conversations even after you've remotely locked your phone.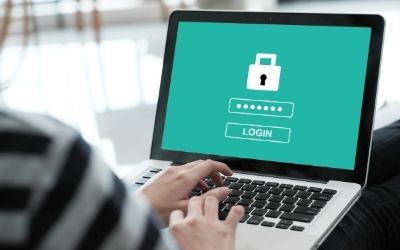 Now, WhatsApp web is an extension of your website app. So whatever conversations you have on your WhatsApp app will be perfectly synced with your WhatsApp web data.
A hacker could simply return your phone, but still, have access to it. So your continued conversations can possibly be monitored by this person.
This will allow the hacker to keep an eye on you online and anywhere in the world, you may be. They may be able to see when you are online, when you are asleep, when you are going out, or whatever online activities you may be doing.
Another method that hackers will use, is by registering your phone number with another device. While it is true that WhatsApp cannot work on more than one phone at a time, hackers can still perform this operation of switching your number to another device quite easily.
Even without your phone, a hacker can steal your SMS authentication codes. This would enable the hacker to target the victim's\ contacts for requests of money or malicious attachments.
How do they do this? It's pretty simple. Since your WhatsApp account is linked to your personal phone number, when you install WhatsApp onto your phone the app does not know the number of the phone it has been installed to. It will send you a text message with a code to confirm the number that you entered.
One drawback of this is that if you don't have your phone, and somebody has access to your phone. A verification notification can pop up on your locked screen giving away the security code. This person can then place this code into their own phone to gain access to your WhatsApp account.
How do I know if my WhatsApp is hacked?
Well, not all methods can be confirmed, there are several steps and signs that you should take into account if you believe your WhatsApp account has been hacked.
If you've noticed any outgoing calls or texts that you didn't send.
If you notice somebody is responding to you about something you don't remember talking to them about.
If you received an email saying that you've logged in to a new device recently when you didn't.
All these things are possible and worth a mention to look into.
But the most surefire way to know is to go to your WhatsApp web. In your account settings, you will see a list of open sessions.
This list of open sessions will let you see all the devices that are currently connected to your WhatsApp account.
Make sure you account for all the devices and know which ones they are. You should be the owner of all these devices.
You may also get a message saying that "this device could not be verified." This is a sign that your WhatsApp account has been accessed by an unknown device.
How to prevent WhatsApp from being hacked if I lose my phone
Make sure your phone is always locked and requires a passcode or biometric authentication to gain access to it.
In order to avoid, the wrong eyes from getting access to a text code, make sure you set your lock screen to not display any notification data until the phone is successfully unlocked.
On the WhatsApp app, set up two-step verification so that the app will ask for you to enter your correct email address if you happened to try to log in with a different device.
Use WhatsApp's lock screen option for added security. This gives you the option of putting in a passcode or scanning in your fingerprint every time you open the app.
How to lock your WhatsApp account without your phone
The most important thing you need to do if your phone is stolen is to deactivate WhatsApp.
This may be the last thing you want, but you must deactivate WhatsApp before someone else has a chance to gain access to it and all your personal data.
To deactivate your WhatsApp account, use the following steps. Just be sure to download your data beforehand.
Go to the WhatsApp web.
Go to settings.
Click on Delete my account option.
Enter your phone number to verify.
Click on Delete my account.
You must also call your cell phone provider and let them know that you've currently lost your phone.
They will deactivate your sim card and not allow any standard SMS messaging to flow into that phone.
If this isn't done right away, 2-factor authentication would travel into the stolen phone and if you had notifications to show on top of a locked screen, then you're in trouble.
Final Thoughts
It is always important to take precautions if your phone is lost or stolen.
All personal data on a device can be accessed if given the proper settings. WhatsApp is no exception.
If you lose your phone and you want to keep your WhatsApp data private, make sure you follow every precautionary step to prevent people from gaining access to your information.
Other related articles: